We have a new user experience that is currently available for everyone. On February 17th @7 PM EST we will automatically redirect traffic from the old app to the new app experience.
There are a number of great improvements in the new experience which we're happy to share with customers.
Funnel
You can now sort and filter in the funnel.
View issues that were created after a certain date.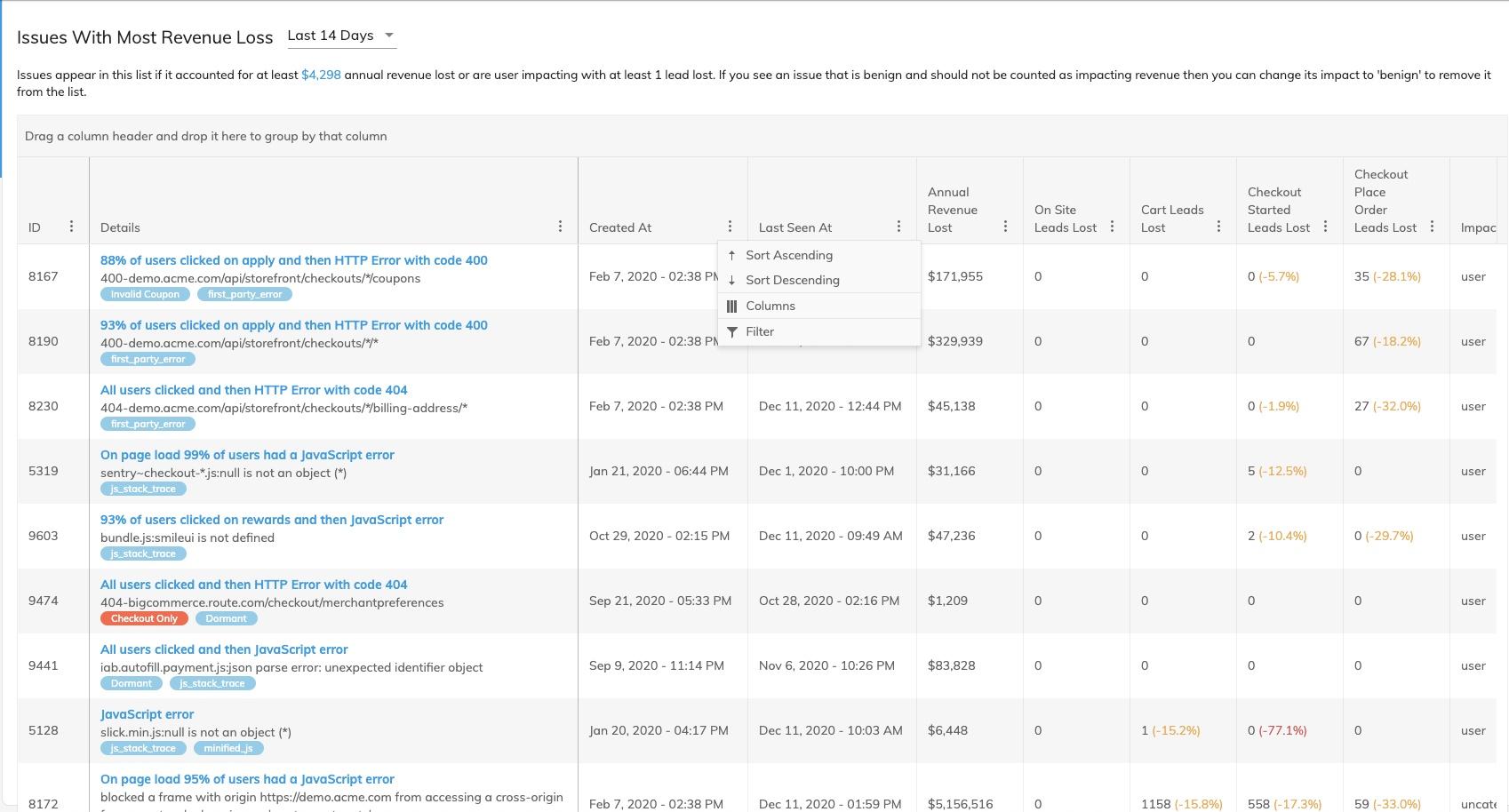 All Issues
You can filter down state, priority and impact.
You can quick search for issues happening after a certain date.
Your selections for sorting and filtering will persist even if you leave the page.
Session Search
Real-time indexing. need to talk about the 45 min delay.
Search using IP address.
Much improved experience for example with with date time pickers.
You can view last funnel step that the session contains to better understand where that session ended in the journey.
Your timezone will automatically default to your "my profile" timezone. If you change the timezone, it will persist even if you change the page.
Session Details
The user experience is much improved allowing you to see the timeline at the same time that you're viewing a video. This makes understanding the context and impact of an error on a user's experience easier.
In the session player you can pin the session to any of its errors and add a comment. Previously you would have had to copy the URL from your browser and share that with others through email or pasting in comments. Now you can pin directly from the app.
Related sessions that happened before and after the current session. You'll be able understand the entire context of a users journey.
Issue Details
We've separated the "error details" into "overview" for business users and developer for developer details.
We've removed the concept of samples and replaced it with the most recent sortable sessions.
We've added pinned sessions so that you can see all sessions that you've pinned to the issue.